Members
Veterans
Our Mission 1 | To provide veterans with information. 2 | To make available information on the services & programs that benefit veterans during their membership in the IBEW. 3 | Organize social events and to help members of the IBEW Veteran's Committee and their families.

Online Payment FAQ
Q: What payment methods are available to pay dues to Local 134? A: You can come to the Union Hall in person (using cash or check), you can mail a payment to the Union Hall, or you can go to www.local134.com and make your dues payment electronically. At the Hall, we accept cash, check, or credit/debit cards (VISA, MC, DISCOVER only).

EWMC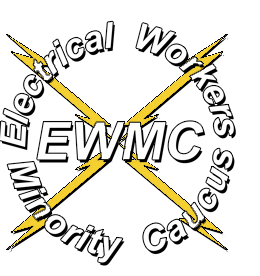 Upcoming Events

Rider's Club
Local 134 Riders Club - There is something unique about our club. We are a group that comes from all factions of the industry, bound by a love of riding. When you can turn that passion into a desire to give back to the community, it is something special.

Recently Retired
LOCAL #134 RETIREES FOR APRIL 2016 CHARLES W. BAKER KEITH F. BERLS DANIEL S. BREEN ROCCO J. DENICOLA GARY R. DRUMMOND GREGG A. FELSENTHAL EDWARD C. GIBIS TERRENCE M. HARRINGTON MICHAEL E. JORDAN THOMAS J. KELLY RONALD C. KESSELRING JOSEPH J. MANGANO MICHAEL L. MARCHESE KEVIN R. McMAHON RICHARD C. NAYLOR WILLIAM W. SCHAEFER THOMAS W.

Page Last Updated: Jun 166, 2016 (10:22:00)